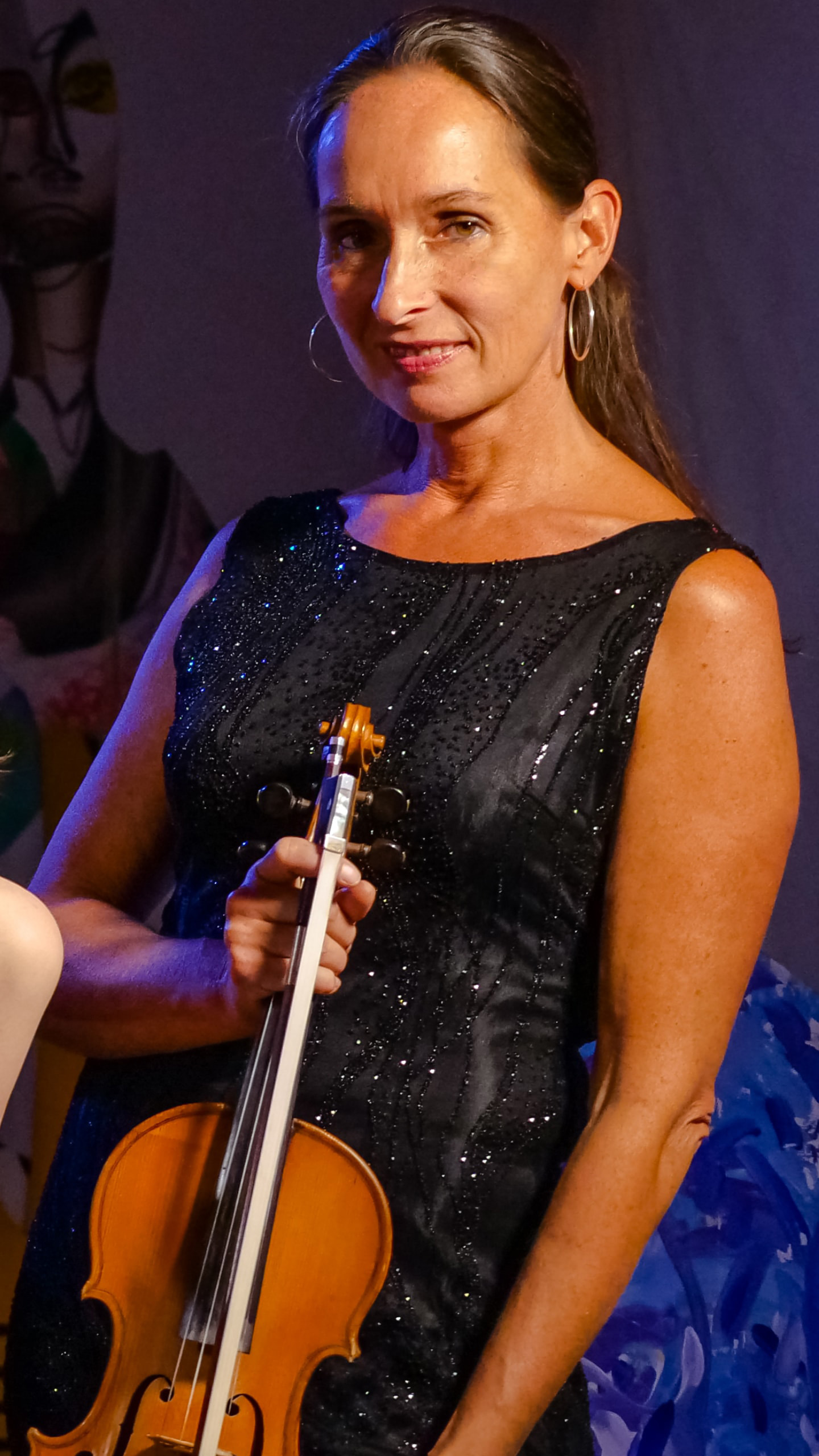 Irene Fischer first started classical violin at the age of five before moving towards improvisation and music in the oral tradition. When diving into jazz she quickly encountered   Slavic and gypsy music, a sound that harks back to her Austro-Hungarian roots.
Over several years, she gave solo performances for diners aboard the Bateaux Parisiens. Here she widened her repertoire significantly, adding French and international pop, traditional favourites from around the globe and famous tunes, pleasing crowds from across the world each night.
Irene Fischer has given countless performances in prestigious venues, such as palaces, chateaux and casinos. Since 2004, she has appeared regularly with a diverse range of ensembles and at Disneyland shows. She is also a solo violinist for renowned dinner cruise company Bateaux Mouches, where she has been entertaining guests since 2010. Irene Fischer has appeared in many TV broadcasts and films, and been involved in a number of stage productions, notably Dany Boon's Waïka.
Numerous workshops have enabled her to master certain styles and to fully immerse herself in the ambiance and culture of specific musical genres, such as the traditional music of the southern Italian region of Puglia and Romanian gypsy music (notably with the famed Taraf de Haidouks). She has also been fortunate enough to play alongside the violinist Caliu, known for his work on the films of Tony Gatlif and The Concert starring Mélanie Laurent.