Irene Fischer is available for a wide variety of events
(e.g. weddings, birthdays, cocktail parties, wine receptions, seminars,
concerts, corporate events, candlelit dinners),
playing on stage or, on request, among guests.
Performances can be adapted to suit your event, needs and budget.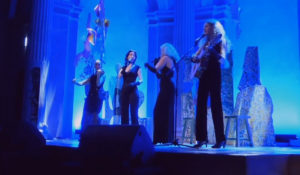 DUO, TRIO OR QUARTET
Performed by a duo, trio or quartet (choose a combination of violin and guitar, accordion, double bass and/or a singer) a range of eastern European music (Russian gypsy, Hungarian, Slavic, Romanian, klezmer) as well as French songs, tangos, Viennese waltzes and gypsy jazz, will provide you with a festive, lively atmosphere, and at times, a romantic mood.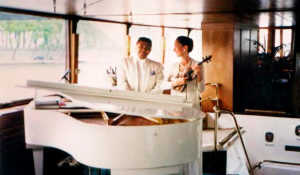 VIOLIN AND PIANO DUO
If you are looking for a more traditional musical accompaniment, choose a violin and piano duo to enjoy some of the greatest works of classical music as well as French pop, jazz and world music.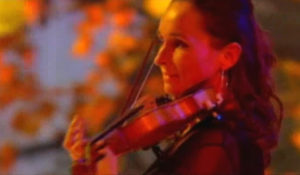 SOLO VIOLIN
Irene and her violin – with or without accompaniment tracks.